MOUNT ATHOS IN ZÜRICH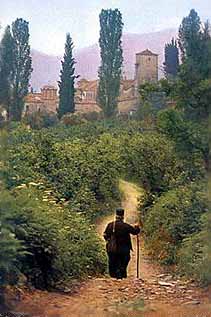 Recently, I was lucky (once again) to be part of a group of friends and culinary enthusiasts in the Zunfthaus zur Waage in beautiful summertime Zürich –  all fortunate enough to taste the mouth-watering treats of Padre Epiphanios. After an apéro in the Kreuzgang of the Fraumünster we moved slowly, chattingly to the third floor of this historic house. Here, under the age-old wooden rafters,  surrounded by coats of arms of the various guilds we ate, toasted and enjoyed – pulpo with bitter salads, monkfish in wine sauce and many more of Padre Epiphanios' wonderful dishes… what a special summertime treat! A selection of twelve different wines from the island rounded off the meal…
Mount Athos, known as the Holy Mountain, is home to a semi-autonomous, all-male monastic community. Our dear friend and editor of the most authentic culinary magazine I know, 'Marmite', was host to Padre Epiphanios who had come to Zürich expressly to cook for his friends. Mt Athos is the centre of the global Orthodox religion – an area of mystique, contemplation, and isolation. The Mt Athos monasteries operate in much the same manner as they have done for over 1,000 years. Our friend had visited to do an article on the monastery which is published in the current editon of the magazine. On leaving, Padre Epiphanios said he would like to come to Switzerland to cook for the editor and his friends. (Methinks, if the girl can't go to the mountain then the mountain has to come to the girl)!
A maximum of 120 Greek Orthodox and 10 foreign visitors per day are allowed onto this sacred land – thought to have been visited by the Virgin Mary. However, a decree issued in the mid-11th century prohibits women from entering the world's sole monastic state – so I felt honoured to be present and  especially so, when Padre Epiphanios offered me the only copy of his cook-book, 'The Cuisine of the Holy Mountain Athos' with a personal dedication.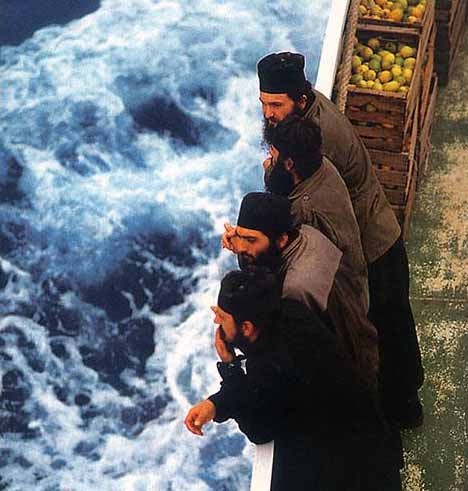 The theme of the evening was most definitely hospitality, reiterating something I already knew to be true:
'Everything in cooking is a demonstration of love… Our love for others leads us to make meals more delicious'.
In memory of a warm early summer night in Zürich, with the windows open to a welcoming city and bird-song heralding the wonders of the evening…
In humility and gratitude,
Frances at the water…
* * *
'I hope that the book you hold in your hands, apart from the assistance of the recipes, helps you to get even closer to those you love through cooking. Open up your homes,  invite your friends, cook together, set the table, drink wine, and celebrate… '
Padre Epiphanios